Operation Mums in Mind.

Please fill out the form below so you can get the link to each live class emailed to you.
Please fill in the form on the right so we can send you your personalized links for your classes.
If you cannot see the submit button press CTRL and (-) a few
Once you have done that you are done! Please remember we keep your data very safe.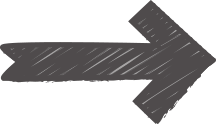 To register for your classes please fill the form in below. Please ensure you use the same email you used to register for the programme or you won't get on the classes. This is to stop people who haven't paid for the programme to get on the classes.
You will get a message called "Email from James Bond" or "Thank you for joining our mailing list" just click on it and you'll be on the list of those registered for the classes.
Privacy policy. Your data is 100% safe and won't be passed onto anyone. This site is not a part of the Facebook or Google websites or Facebook or Google Inc. Additionally, This site is NOT endorsed by Facebook or Google in any way. FACEBOOK and GOOGLE are trademarks of FACEBOOK, and GOOGLE Inc. We have no wish to face the wrath of the Information Commissioner. You can see our privacy policy by going to this link
Now the case studies you will see are very exciting. We're sharing them because it's important for people to realise that others have actually accomplished the programme that we created and to see it is possible.it seems today that everybody is trying to sell you something and make ridiculous claims that you can just press a few buttons, lose weight or still make money. That is not how it works. These specific people worked very hard and were dedicated. Yes they followed the programme but it's not 100% of WHY they succeeded. We do our best to ensure that everybody has a shot of making it but the truth is that like anything else in life there is a lot more involved than a step by step programme. These people are special in that they reached their goals but that doesn't mean you will. We do our best to give you every asset we can to help you reach them but only you are responsible for your success which the programme or fail. We could just put "results not typical" here in really small text but we think it's our job to make you understand that you reach your goals you will have to work hard, learn a lot and execute. We're here to help and look forward to working with you.
End Facebook Pixel Code ConnectRetarget PowerPixel